Online betting - Freebets
Online betting is a big business and with hundreds of betting sites on the internet, it is difficult to know which ones to trust. This site is to help you to compare the best online bookmakers In order to always have access to the best odds on the internet you will need to open multiple bookmaker accounts to compare the odds and win big money , and that is where our bookmaker reviews and freebets is a very helpful tool.

Latest Gambling News - Unibet to aquire Stan-james :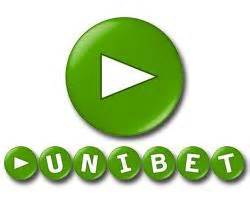 Unibet are set to significantly increase their British presence having signed an agreement to acquire the online arm of Stan James.

The Maltese-based operator agreed an acquisition price of £19 million, payable fully in cash, for the full rights and ownership of the Stan James brand online. The transaction does not cover the Stan James UK based shops.

Henrik Tjarnstrom, chief executive of Unibet, said: "We have long been looking at strengthening our position in the UK online market. Stan James as an operator is one of the most well-respected in the British market with particular strengths in horseracing and other British sports.

Stan James has had a long presence in the UK market where there are few companies of this size available for acquisition. Over time we see a significant potential to increase the breadth of the Stan James product range, such as live streaming, casino and improving the mobile offering.
Supertoto:
Supertoto is a pool betting 1x2 game where you can predict the outcome of 14 chosen matches from the top European leagues. The weekly weekend coupons consist of 14 matches from the top European football leagues with focus on La Liga, Premier League, Bundesliga and Serie A. From time to time the coupon will include top matches from additional European football leagues. The payout is accumulated from a pool of stakes and will therefore generate higher top payouts than on any other 1x2 game. A single-win player will receive a guaranteed minimum prize of EUR 50,000. Supertoto can be played on Unibet and Expekt. The highest payout ever was In 2009, 232 247 EUR for the correct 14-outcomes prediction on Unibet .
Sports events - Livebetting - Free betting tips :
World Sports Calendar - Major upcoming Sports events 2016 :